OUR FALL 2022 SCHOLARSHIP REGISTRATION PERIOD IS NOW OPEN.
La Michoacana Foundation
La Michoacana Foundation is a 501 (c) 3 organization focused on improving the quality of lives of our communities by positively influencing education level and general wellbeing.
La Michoacana Foundation's core objectives include supporting education, college-preparedness, wellness for K-12 students, healthcare, and related issues.
Past campaigns
We currently provide at least two campaigns a year including fundraisers to benefit St. Jude's Children Research Hopspital, Children's Miracle Network, and Teleton USA.
We have also donated towards the Houston Livestock Show and Rodeo who contributes towards youth education and educational programs, BP MS 150, Autism Speaks, Steps For Students, It's My Heart- The Children's Heart Foundation, among others, as well as sponsoring the St. Jude Children's Research Hospital Inaugural Latin Gala in 2011.
Giving back
This is the country of opportunities and where the dreams come true. We are a country where people improve their quality of life, therefore improving their communities as a whole.
La Michoacana Meat Market seeks to lead and do its part in supporting, investing in, and improving the lives of individuals in our wonderful community to make our next generation even more wonderful and vibrant than it is today. It is leading and giving back by starting the La Michoacana Foundation.
Success Stories
Even though I was a farmer who worked in the crops, from very humble parents who had only third grade education, however, through education and effort, I reached my dream

Mexican origin NASA Astronaut, in an interview with The Associated Press

When you want something really bad don't give up no matter how long it takes, ¡Querer es poder!

2017 Graduate of Sam Houston State University

La Michoacana Foundation taught me to be more confident in myself and go that extra mile, because if you don't you will never standout in the big crowd

Accounting, University of Houston Downtown
La Michoacana Foundation offers potentially renewable college scholarships to employees of La Michoacana Meat Market and related participating entities, and their children/dependents, for up to $7,500 for tuition and fees per semester for the Fall and Spring semesters.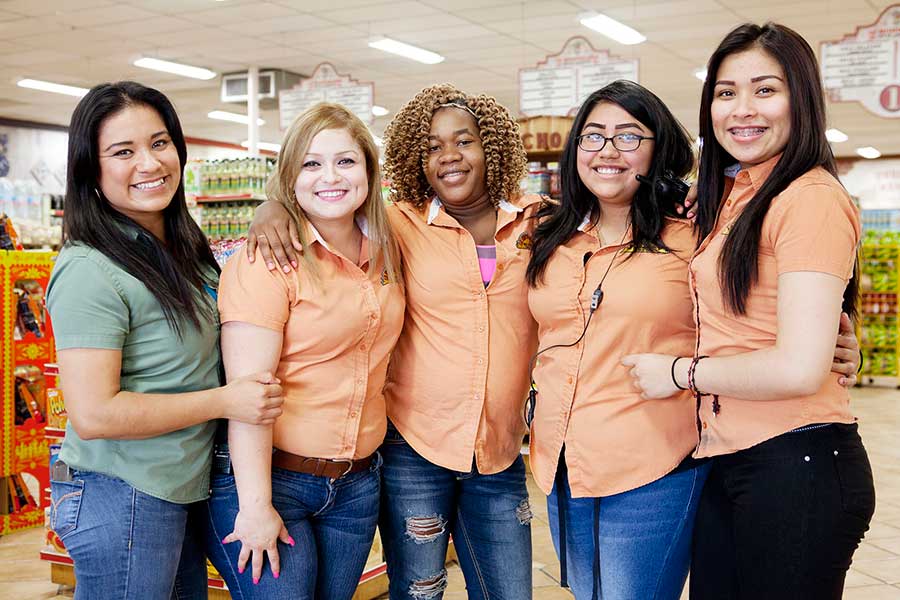 Grants
La Michoacana Foundation issues grants for section 501(c)(3) organizations supporting its mission to improve the lives of individuals in our wonderful community for the next generation.
Fundraising
Fundraising campaigns
We partner organizations and campaigns that support our mission to improve the lives of individuals within our community and future generations.
La Michoacana Foundation understands the social responsability that comes with having the such big outreach in the community. That is why we help 501 (c) (3) organizations with raise funding campaigns.