Scholarships for Excellence La Michoacana
La Michoacana Foundation offers potentially renewable college scholarships to employees of La Michoacana Meat Market and related participating entities, and their children/dependents, for up to $7,500 for tuition and fees for the Fall and Spring semesters.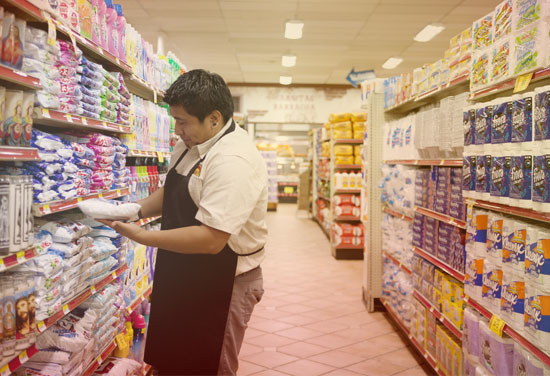 La Michoacana Foundation will award the Scholarship for Excellence based on:
Steps
If you meet the
eligibility criteria
and would like to apply for the Scholarship for Excellence, please follow these steps:
What does the online application include?
Personal Information
Employee Information
Submit a personal statement (not to exceed 1000 words) describing either an event or series of events where you showed endurance and fortitude during hardship or where you demonstrated leadership abilities
Brief description (not to exceed 200 words) of your financial need
Upload a recommendation from an educational instructor or store supervisor
For current high school students/high school graduates
Upload current transcript reflecting your cumulative high school GPA of at least 3.0 (on a 4.0 scale).
Upload copies of official test scores from aptitude tests including: ACT, SAT, and SAT II.
For current community college/university students
Upload current official transcript reflecting your cumulative college GPA of 2.67 (on a 4.0 scale) or higher.
Eligibility
The La Michoacana Scholarship for Excellence is available for: current high school graduates, and current community college/university students.
1.- Be:
Active employee who have worked for La Michoacana Meat Market for at least two years
Children/legal dependents of active employees who have worked for La Michoacana Meat Market for at least 3 years.
2.- Be a student:
Current high school student to graduate on May 2019

High school graduate about to start college on August 2019

Current community college/university students
3.- GPA requirements:
Minimum cumulative GPA (on a 4.0 scale)
Current high school applicants or high school graduates must have a minimum cumulative GPA of 3.0 (on a 4.0 scale)
College students must maintain a minimum cumulative GPA of 2.67 (on a 4.0 scale)
OUR FALL 2019 SCHOLARSHIP REGISTRATION PERIOD, IS NOW CLOSED
Helpful documents
You may download the following documents to help you in the process: